Every Houstonian has been affected in some way by the flood waters that Hurricane Harvey delivered last weekend. If you were not directly affected by the flooding I am sure that you know someone who was. While many Houstonians are w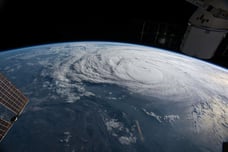 orking to restore their homes and neighborhoods we have been fielding calls from clients seeking help to restore their businesses. The torrential rains and rising water have left numerous businesses without power or with damaged equipment.
This is not a time to capitalize on the misfortune of our neighbors. This is a time to help fellow Houstonians quickly restore business communications and operations. At Nuvos IP, we have offered to visit any business, assess damage and offer recommendations at no charge. We have also pledged to donate 20% of any profits to the American Red Cross Hurricane Harvey Relief Fund. We believe in Houstonians helping Houstonians and are ready to assist any business that has lost any part of their business technology systems.
These are the common issues we have been helping our clients address and overcome:
Damaged cabling
Damaged business phone systems due to water
Damaged equipment due to power surges
Phone or Internet service interruptions or outages
Power issues including battery back-ups
Lack of access due to flooding
Stranded employees needing to work from home
Insurance claims and Proof of Loss
If your business is suffering from any of these issues click here to get immediate assistance.