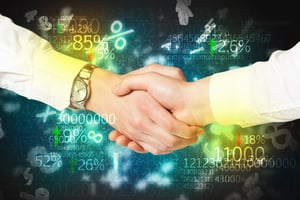 The Auto-renew or Evergreen clause is often a hot-button topic of conversation across many industries. In our industry, service providers, typically ISPs (Internet Service Providers) & Voice/Data Carriers are the contractor while you, the customer are the contractee. The ISP considers the contract a subscription that auto-renews by default to ensure you don't lose access to paid features at your next renewal date. You, like many others, may have a different impression of this sometimes controversial clause.
Historically Legal
The early history of this "Evergreen" clause springs from Insurers who claimed that the clause would ensure customers weren't inadvertently driving without coverage. Make sense right? Let's investigate further. The standard version of the Evergreen clause specifies that each Term shall automatically renew for subsequent periods of the same length as the initial Term unless either party gives the other written notice of termination at least thirty (30) days prior to expiration of the then-current Term. The clause is particularly prevalent in service, distribution and supply contracts. As you can imagine, there is plenty of legislation surrounding this topic. But did you know that most legal decisions side with the contractor not the contractee, especially in a commercial agreement and regardless of what the local Evergreen law implies?
"When a contract provides specific provisions for how to terminate it, the contract generally trumps local laws" Thompson, Van. (n.d.). How to Terminate Evergreen Contracts. Small Business - Chron.com. Link: http://smallbusiness.chron.com/terminate-evergreen-contracts-59295.html
Local Players
With regard to our favorite topic, telecommunications, each of the carriers handle this clause a little differently.
Logix Communications calls pending customers six (6) months prior to auto-renewal to inform them of the upcoming date. If there is no response by that date, they renew the contract for another 12 months at the previously agreed upon service rates.
AT&T does not auto-renew contract terms like the other providers. This is due to the heavy regulation they face from the FCC and Public Utilities Commission. AT&T customers' discounted prices do renew, but the contract goes to a month-to-month term after the original contract has expired.
Comcast sends a letter to pending customers making them aware of the upcoming renewal. The customer has the option of canceling their services or renewing under Evergreen terms and receiving the current promotion rates. The promotional rate is only available in an auto-renew term.
TIP OF THE DAY: Have you ever called your local cable TV company to complain about the bill? They always seem to have a back-pocket promotion or rate plan that will save you money. Why didn't we know about this plan before? ISPs operate in a similar fashion. Many will offer seasonal promotions that you may not read about or hear about on your local radio or television ad. Call your ISP business offices to get accurate and current quotes.
When is a good time for Auto-Renew?
If you are happy with the carrier's services and discounts

If you are sure that pricing won't improve in the same time frame

If you are sure that no other carrier is offering better services and/or better pricing
For all Intents..
While at first glance it can appear that the auto-renew or Evergreen clause of ISP contracts has self-serving intent, it actually does serve the useful purpose of guaranteed business continuity. Of course, the ISP would prefer to keep you locked in as a customer, we have seen few if any instances where the fees increase due to a contract auto-renewing for a new term. Nonetheless it is important to know when these dates are coming and to perform due-diligence by getting current quotes from other providers to make sure you are getting the best possible deal.